Swiss Watch Repair
When it's time for your Swiss watch to be repaired or overhauled, simply come by our Fort Walton Beach showroom and we would be glad to help. It may surprise you when what you thought to be a difficult repair job turns out to be less complicated than you expected, which may not take too long to fix. If you're already missing wearing your watch, then what are you waiting for? It's time to see us!
At Kimberly's Jewelers, we can also replace or repair your watchband, clean your watch and perform any of a number of repairs necessary to keep your watch in tip top shape. We know time is important, and we can keep you on time when your watch breaks or the battery dies. We can also clean your watch so that it looks and runs like brand new.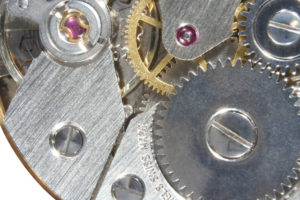 Whatever is wrong with your watch, whether it's a problem with moisture, rust, movement or a loose internal part, we can help restore your watch back to good working condition. It's about time you get it fixed!
Contact the professionals
at
Kimberly's Jewelers
today to schedule a time to come in.